It's time for another You Made It Monday and I can hardly wait to share the amazing creations I have spotted while looking for all that you have shared online for us to enjoy. You guys made it hard for me this month and it sure seems like more and more of you are sharing your awesome creations which I love. Keep it up! We hope you enjoy our monthly You Made It Monday post as much as we enjoy sharing it with you. So, keep sharing your creations and they could earn you $10 to spend in the Lil' Inker Designs shop. We hope that will keep you creating with our products and keep you sharing your creations.
Here's this month's sampling of awesome creations!
First up, is a stunning card from Viola,
@papiersucht
.
The background on this card is just fabulous and I love all the little details from the grid to the striped black and white strip. There are so many things for the eye to see but the thing that really makes my heart smile is the adorable kitty from
Cat Treats Stamps
cut with the
Cat Treats Dies
. I also love the sentiment scattered all around the card. So cute!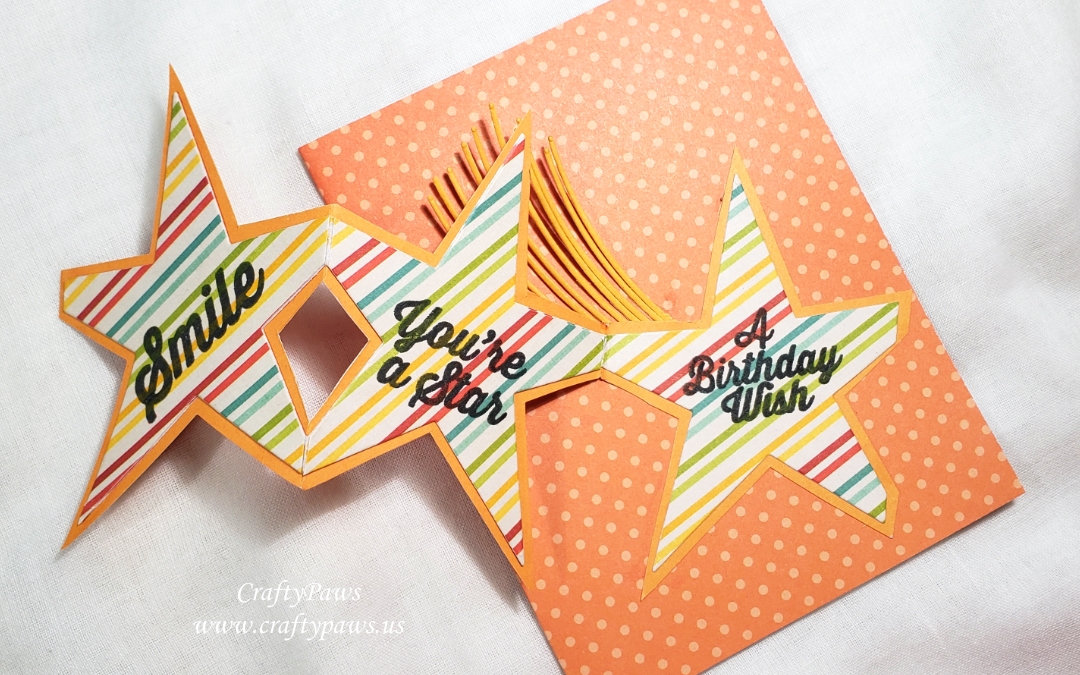 I just love this card using our
Quick Notes Star Fold Out Die
. I love how she made this look like a shooting star on the card front. Throw in some rainbow stripes and I am over the moon in love or maybe over the stars. ;)
Next up, is a pretty card from Mika,
@mikagiddings
.
I love the simple watercolor background. The colors are beautiful and perfect for making the
Happy Birthday To You Word Die pop. It is simple and gorgeous. I'm so happy you shared it, Mika.
I love this card from Mimi,
@mimizitrone
.
I just love how the colors on our
Blossoms & Banners Stamps
pop on this card. The white on white texture is great and cutting the image with
Blossoms & Banners Dies
and popping it up on a
cute scalloped circle is the perfect with to make it stand out. Love!

We all know I can't resist a cute coffee card and there is nothing cuter than our
Super Coffee Die & Stamp Bundle. I love the kraft and black on this card and our super mug is looking extra super with Nicole's awesome coloring. It's amazing!

We hope you enjoyed this glimpse of the amazing creations you guys are sharing using the Lil' Inker Designs products. I can't wait to see what else I discover in the week's to come and have the pleasure of sharing them with you on our next addition of You Made It Monday.

We want to make sure you know how much we appreciate you sharing your creations with us and others so, I will be awarding the 5 featured You Made It Monday participants each month with a $10 Lil' Inker Designs Gift Certificate! I'm so excited about this! You also get to proudly display our special blog badge showing that you were picked as a feature!


If you're featured here in a You Made It Monday Post then you are a WINNER!!!!

To claim your prize, email me at lilinkerdesigns@gmail.com with subject line You Made It Monday Winner and add the "Volume" number as listed in the title of our blog post. For example, the winners in this post will use You Made It Monday Vol. 64 Prize Winner. Please include proof of purchase in your email. This can include an order number from Lil' Inker Designs or an authorized dealer of our products. Proof of purchase must be verified in order for prizes to be received.

To be a part of our You Made It Monday feature be sure to use (hashtag) #lilinkerdesigns so we can find you on social media and the internet. 5 people will be featured each month and if you are featured you win a $10 store credit to Lil' Inker Designs - yahoooooo!!!!!

We loved your work this week and we're so happy to see it!

See you soon and happy crafting!!!!
Like Lil' Inker Designs? Follow us on social media!